Componente 12 Cabecera Talleres

Over 3,000 car repairs are already part of our Partner Car Repair Programme.
Discover the advantages of joining for free.
21 título buscador gestor
Search for your used oil collecting company:
Componente 9 DISTRIBUTIVA TALLERES Recogida gratuita y universal
Free and universal collection
At SIGAUS we guarantee the universal and free collection of used industrial oil generated in Spain, no matter the amount or location. In order to do so, we collaborate with a network of more than 160 management companies with which we have signed agreements and contracts to perform the necessary used oil collection and treatment operations.
Componente 4 DISTRIBUTIVA TALLERES Sector automoción en cifras
Automotive aftermarket sector in figures


Componente 9 DISTRIBUTIVA TALLERES Desglose en factura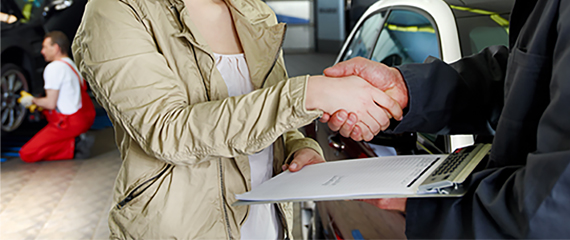 Invoice breakdown
The funding of the universal and free collection service of used oil that we offer comes from the fees paid by adhered companies (companies that manufacture and sell lubricants), which in turn are passed on to the final consumer
according to current regulation. This fee must be of €0.06 per every kg of oil and car repairs must show the breakdown on their invoices issued to clients.
Componente 14 Distributiva Talleres. Testimonial
With SIGAUS things are done the right way. In terms of communication, the client receives more awareness information, something that clearly helps car repairs. Talleres Félix Moreno (Cádiz).
44 Fact Sheet Talleres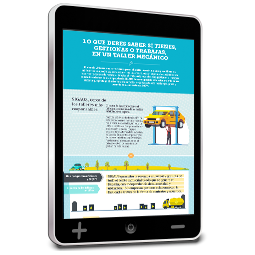 Fact Sheet
The automotive sector is the main recipient of lubricating oil in Spain, and for this reason the workshops become a key part from which the waste management process begins. An analysis of its fundamental role and how, thanks to its contribution, SIGAUS makes possible the operation of a system that protects the environment from its harmful effects and allows obtaining energy and new raw materials.
Componente 11 DISTRIBUTIVA TALLERES Sabías que?

Did you know...?
Car Repairs must correctly extract and store used oils preventing leakage or spillage. It is also important to use labels to identify the content and avoid confusion
with other waste types.
Componente 15 DISTRIBUTIVA TALLERES Botón de acción