27 cabecera misión y valores

Mission and values
In the development of our activity, we concentrate all of our resources on achieving our mission: compliance with the ecological objectives established by the current environmental law, promoting prevention and guaranteeing the recovery and correct final destination of the used industrial oils generated in Spain.
24 misión y valores
Fundamental principles
Under four fundamental principles: responsibility, efficiency, trust and transparency, we make a more sustainable society possible, acting through an integrated management system that is capable of converting a waste as hazardous as used oil into raw materials, avoiding the consumption of natural resources and intending to protect our environment.
22 Mision y valores listado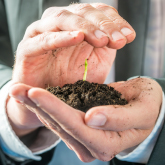 Green mission

SIGAUS prevents the environmental impact of hazardous waste and we grant a new value as raw material reducing the consumption of natural resources. SIGAUS has a marked vocation for environmental protection, a spirit that is at the core of all its actions.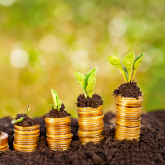 Efficiency
We conduct our business optimising costs and increasing the added value of the service provided. SIGAUS provides the best and most complete management of waste oil in Spain in a manageable way for the sector and within the applicable legal obligations.
---
Representativeness
SIGAUS is a system fully open to the participation of all companies affected by Royal Decree 679/2006 who want to fulfil their obligations through the IMS, regardless of the economic sector to which they belong.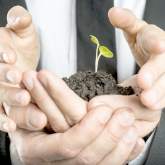 Transparency and Collaboration

SIGAUS is a non-profit entity obliged to reinvest its earnings and any potential profits in entity's social purpose, which entails a transparency commitment towards all players involved in the IMS.
---
8 cita misión y valores
Our values guide the challenges that rule the management and commitment of all companies that form part of SIGAUS, participating with accuracy and responsibility in each of the life cycle phases of the industrial oil.
11 pie misión y valores
Did you know...?
Through a network of over 160 management companies, we collect, analyse and treat approximately 150,000 net tonnes of waste each year, processing 100% of the used oil collected and facilitating compliance by the companies that are members of the IMS the current regulations regarding this hazardous waste.
---